Wonder what will happen with interest rates for the rest of the year and into 2009? Check out this chart for the NAR, National Association of Realtor's, and Freddie Macs predictions for the rest of 2008 and into 2009. Interest rates are still fantastic so it is a great time to buy.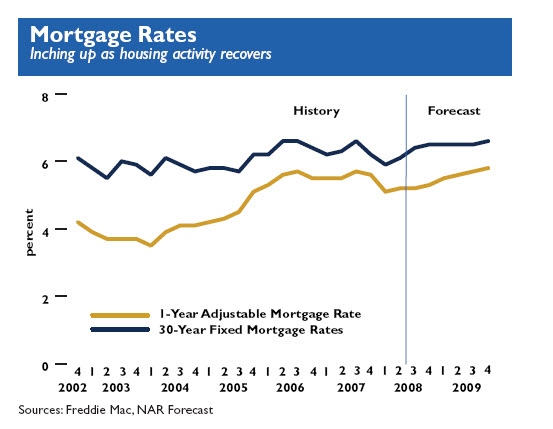 Here are NAR's predictions for economic growth through 2009. See Chart Below--As far as real estate goes in the Mt. Hood area, Welches, Rhododendron, and Government Camp, things should be staying pretty much the same in our area as far as market conditions are concerned unless credit loosens up. Do I think that will happen soon? Honestly, no I don't.
Yes, there was a bill passed to help first time home buyers to receive a tax credit to help get them into homes. Unfortunately, most first time home-buyers are not starting out in our area due to commute and gas prices so this will not have an impact from what I can tell.