Mt. Hood Express
Mt. Hood Express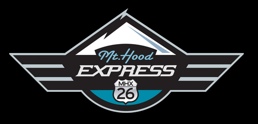 If you haven't noticed there's a new bus in town. It's called the Mt. Hood Express and it's a new and exciting addition to the mountain. Great things are happening in Clackamas County and a recent Federal Lands Access Program grant of $476,000 has expanded the old Mountain Express, which expired in 2013, to an even bigger and better option for residents, workers and tourists to get to Government Camp and Timberline Lodge at a very affordable rate. The collaboration between Sandy, the Mt. Hood National Forest and required private grant match funding with the Resort at the Mountain, Ski Bowl and Timberline make the $2.00 ticket very affordable.
Transportation to the mountain has evolved over the years but it's always been a challenge with a challenging road to Timberline and today's clogged roads and limited parking. Old School transportation was the Skiway. See the video below of the tram. The Skiway tram was built in the 1950's and loaded passengers on a tram bus that cabled up to Timberline Lodge starting at today's Thunderhead Lodge.
New School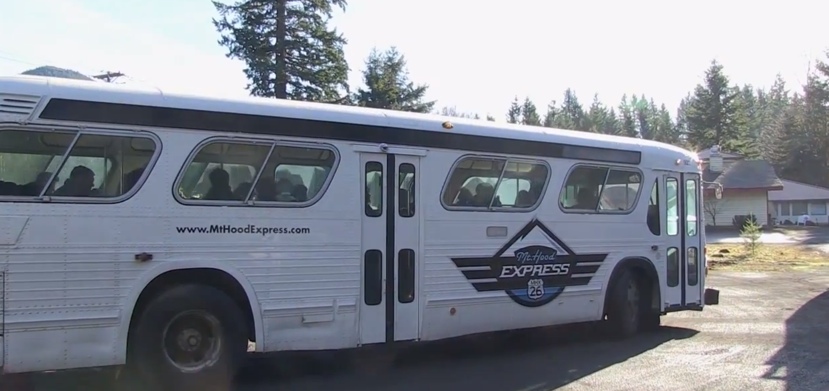 Mt. Hood Express Bus Schedule download here
How did the bus system evolve and where did the grant come from?