Mt. Hood Real Estate
​Welcome to Mt. Hood Area Real Estate, your source for local real estate services in the Mt. Hood area. Find homes and cabins for sale in Government Camp, Welches, Rhododendron, Brightwood, Oregon and the Mt. Hood National Forest. From second homes, full-time homes, ski chalets, condos, riverfront getaways, cabins, acreage and more, this is the place to begin your Mt. Hood home search!
The natural beauty of the Mt. Hood area attracts people from all over the world, and I would love to help you find your dream home in a piece of recreational paradise. With plenty of opportunity for outdoor living from skiing, boarding, snowshoeing, mountain biking, kayaking, hiking, fishing and golfing, it's also a haven for naturalists, history buffs, artists and all facets of creativity.

Thank you for visiting my website for Mt. Hood area real estate. If you need a wealth of knowledge for buying or selling Mt. Hood cabins, this is the place to start. With thirty years of experience in marketing and selling Mt. Hood properties, along with a trusted track record of providing nothing short of five-star service, I look forward to being your Mt. Hood real estate specialist! Go with a trusted track record and start your journey here. Your Mt. Hood specialist is Liz Warren of Merit Properties.
Featured Properties For Sale: Here are some great properties currently for sale in the Mt. Hood area. I have access to all properties for sale and can provide detailed information directly to you!
Click here to do a New Property Search and use the advanced search to get more specific in your needs!
Market Trends Newsletter: Need up to date info on market information? This is the place to visit. There's also our Mt. Hood Blog which can keep you updated on local events, market trends and other area details of interest.
Many visitors enjoy this weekly Morning Coffee to get their day going with a bit of inspiration.


Enjoy your visit and if there is anything you are searching for concerning Mount Hood real estate that isn't on this site, let me know and I will find the information. Enjoy this site as a complete resource!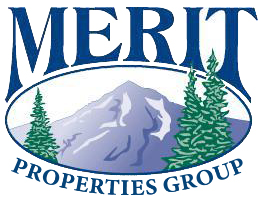 Licensed in the State of Oregon
Broker

Welches - Rhododendron - Government Camp & Mt. Hood Oregon Real Estate Listings