Now that the new year is in full swing, now if the time to prepare for getting your home on the market as soon as possible. Most transactions these days take 45 to 60 days to close and sometimes even longer! My best advise to sellers is to take action now and don't wait till spring to get your property ready for the market.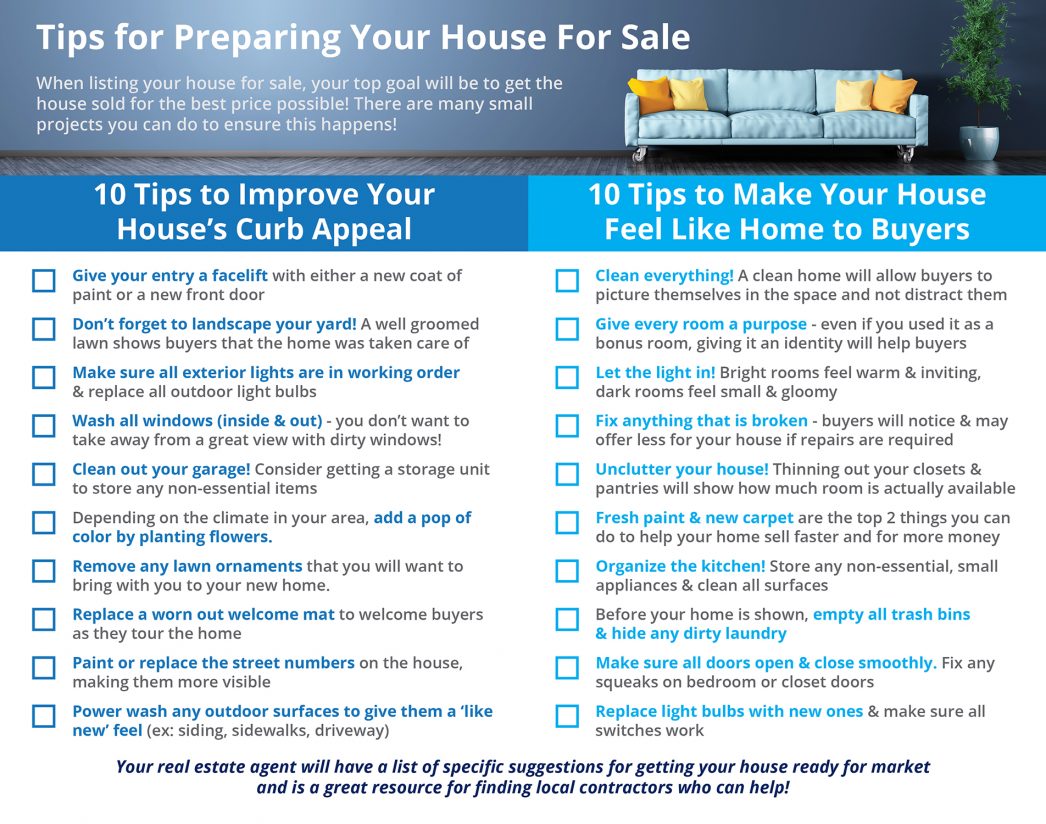 Highlights:
When listing your house for sale your top goal will be to get the home sold for the best price possible!
There are many small projects that you can do to ensure this happens!
Your real estate agent will have a list of specific suggestions for getting your house ready for market and is a great resource for finding local contractors who can help! Call Liz today if you need help at 503-705-3090!