Wednesday, August 20, 2014
There's only a couple of more days until the Mother of all Relay Races begins and if you live in Government Camp, Rhododendron, Brightwood and Welches you know our local area will be inundated with massive numbers of vans, crazily dressed runners, clogged highways, and general chaos starting early Friday morning August 22nd! As far as numbers go, we are talking 12,600 runners and 3,600 volunteers this year! Numbers seem to peak in our area around afternoon and early evening. Yes, I'm talking about Hood to Coast the largest relay race in the entire world with runners coming from places far and near.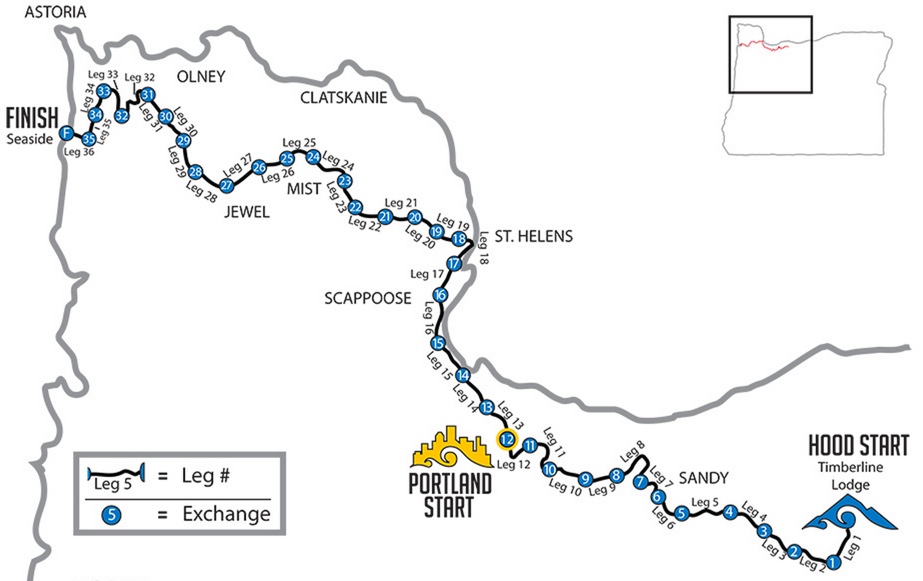 So put your patience hat on and enjoy the show.... but if driving keep your eyes on the road. We welcome the influx of visitors to our area and the economic shot doesn't hurt either! Welcome Hood to Coast Runners!