Friday, December 15, 2017

Mt. Hood sale numbers have surged this year and the minimal inventory has caused prices to continue to climb. As seen with this November 2017 report from multiple listing, compared to 2016 our prices have climbed nearly 19% over last year. The average sales price has bumped up to $309,400!

Oregon seems to be fairing very well in the scheme of things. Take a look at this map showing price appreciation of the whole state over the past year compared to the rest of the country. There's nearly a 9% difference from last year!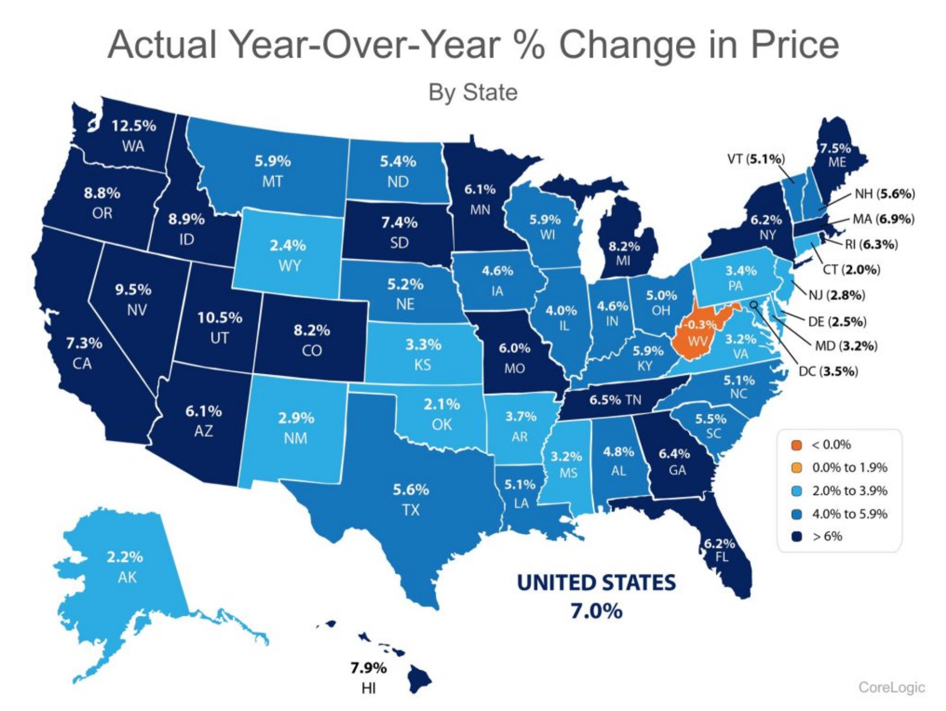 Here's another interesting map of home affordability, or should I say unaffordable as compared to late 1990's. Oregon ranks right up there with California, Hawaii, and Washington DC. This shows how much Oregon's prices have gone up recently. It actually shows that the state was probably at dirt cheap prices in late 1990 but we've really escalated over the past two decades!